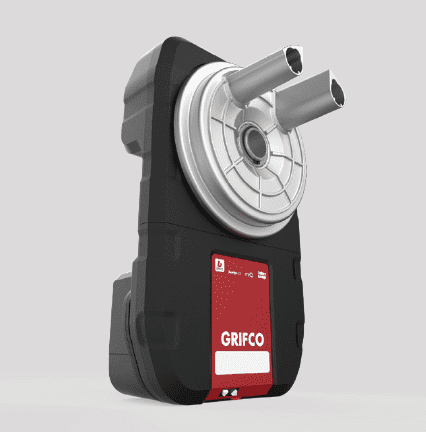 Power Point Not Included*
Suitable for doors up to 28m2 and 18m2 best door types are light commercial rolling garage doors and light commercial windlocked rolling garage doors.
Standard installation included.
Faster
LR-Drive opens a 2.4m high door in only 21 seconds. Fastest in its class!
Stronger
The powerful motor and gearbox can lift roller doors up to 28m2.
Thinner
The incredibly thin operator requires only 45mm of sideroom clearance.
Smarter
LR-Drive is myQ compatible and features dedicated inputs for open/close.
Backups
Onboard, detachable battery backup for reliable operation.
Clearance 
Super thin 45mm for tight fitting and low sideroom clearance.
Poer Supply: 230-240 VAC 50Hz
Op. Voltage: 24V DC
Duty Cycle: 50 cycles/day
Door Speed: 21 secs (2.4m high door)
Max Door Size: 28m2
Max Door Weight: 270kg
Max Door Height: 5.5m.